Jonathan McReynolds' new book Make Room: Finding Where Faith Fits
Jonathan McReynolds' new book "Make Room: Finding Where Faith Fits"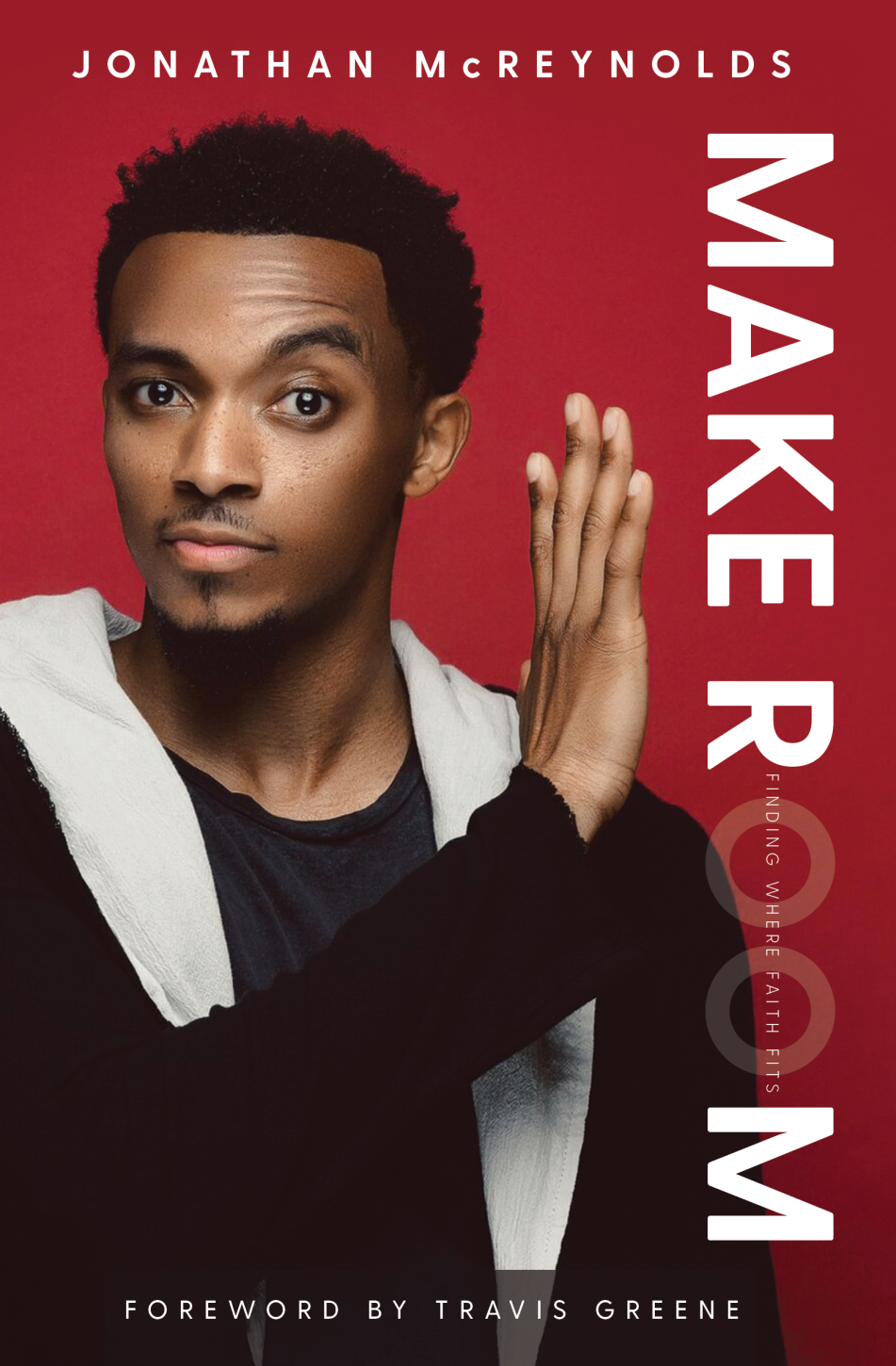 Jonathan McReynolds : MakeMoreRoomTour
Jonathan McReynolds is a Dove Award-winning and Grammy and Stellar Award-nominated gospel singer-songwriter and guitarist based in Chicago, IL. At just 28, Jonathan's music has grown from dorm rooms to Christian music's biggest stages over the course of three full length albums and one EP, making fans of music icons from Stevie Wonder, Nicki Minaj, and Tori Kelly to gospel giants like CeCe Winans, Yolanda Adams, and Kirk Franklin, who dubbed him "the future of gospel music."

Jonathan's latest, "Make Room," released this past March, is both a graceful reminder of what makes Jonathan's music so special and a bold foot forward in the artist's career. Recorded live in Chicago in May 2017, the album follows Jonathan, his band, and an impressive roster of guest artists through a spirited, inspired and elastic live set. Under Jonathan's spellbinding performance and masterful songwriting, the live recording becomes an instrument all its own, as Jonathan navigates moments of inspired spontaneity as easily and confidently as the rehearsed. The album has spawned the singles "Cycles" and "Not Lucky, I'm Loved," which became his first Billboard #1 Single upon its release in October 2017. The album debuted at #1 on Billboard's Gospel Album chart, as well as #2 on Top Christian/Gospel Albums, and broke the mainstream at #27 on overall Top Albums and #97 on the Hot 200.

The concert recording that would become "Make Room" also became the basis for an hour-long TV special called "Jonathan McReynolds: Make Room" which was broadcast nationally on TV One later in March. The special intertwines video selections from "Make Room" with behind-the-scenes looks at the making of McReynolds's instant classic album.

"My albums are about being authentic and genuine, pure and transparent. That's who I try to be as a person," he says. "I'm direct, I'm blunt. I'm not a fan of church clichés and 'Christian-ese'. My music is concerned with showing others and reminding myself how the Faith doesn't just fit every part of life, but should frame every part of life."
===================================================
Jonathan McReynolds :
MakeMoreRoomTour

Singin' Lisa
Want to know more about Singin' Lisa? Get their official bio, social pages & articles on Amen 940!
Read more